OUr story
For over 20 years
For over 20 years, we've designed great looking clothing with tons of innovative pockets and unique features.
You'll gain peace of mind knowing your gadgets and essentials will always be organized and within reach.
We hope you have fun exploring our website and learning about Pocket Science.
Laura & Scott Jordan, Co-founders
our values
SCOTT
e
VEST IS COMMITTED TO
Innovation
We take pride in being innovative—in both design and execution. We offer fresh, creative solutions for a wide variety of gear management challenges. We consistently re-engineer and improve our products to keep up with the latest device trends and consumer needs.
Authenticity
Our products are designed by real people who face the same challenges as you. We create real solutions for everyday problems and we are genuinely excited to share our ideas and products with you.
Customer Service
Our number one goal is satisfied customers. We appreciate every customer and handle each order with care. We are genuinely interested in all customer input and feedback. Our best designs are based on your requests.
Quality
We are committed to quality—in design, in craftsmanship and in customer service. We stand behind our products. If our products ever fail to measure up, we resolve the issue immediately.
S
e

V STORE

IF YOU'RE IN IDAHO, VISIT THE S

e

V STORE
Our story begins...
timeline
December 2000
SCOTTeVEST, LLC is formed in our guest bedroom
Back then, Scott was a corporate lawyer, working too much and carrying WAY too many gadgets. He always asked Laura to carry all of his stuff in her purse. Laura hated being tasked with being Scott's personal sherpa. It was then that they conceived the idea for the first eVEST and began working on preliminary prototypes in their guest bedroom of their Chicago home.
April 2001
Finally the day had come! After nearly one year of hard work, Laura and Scott launched the eVEST 1.0 and immediately began pre-selling them online. Little did they know then that, SCOTTeVEST would become the very first digitally native clothing brand.
Not only was this a huge leap into their new lives, but it was also the day Laura gained the freedom from carrying Scott's stuff. The first eVEST featured 15 pockets and the then patent pending, Personal Area Network (PAN).
Here was the first promotional video, with Laura narrating.
September 23, 2003
Laura and Scott dreamed of one day living in the beautiful Ketchum, ID and after much planning, they decided to make their dream a reality. Moving their whole lives, pets and business to Idaho was no easy task, but it was one of the best decisions they've made.
2006
The worst decision
Who remembers the original iconic iPod commercials, with the bright colored background?
Well, here's the SCOTTeVEST spoof on that commercial we did in 2006. There's a funny backstory to this. Steve Wozniak, co-founder of Apple, placed an order on our website in 2006. Scott immediately thanked him by email. He replied immediately, "Your product is an excellent accessory to an iPod." Scott mentioned my idea to do a spoof, reflected here, and asked him if he would want to be an actor in it. He said, "Yes!"
Scott later decided it would look too comedic and chose to use the actor in the video instead. This will go down as one of the worst decisions Scott ever made.
While we got a lot of views on this video, and it was extremely well done, it would have clearly gone viral with MILLIONS of views if I used Woz instead.
2007
Making a comeback from the worst decision
Scott knew he could never make up for the huge mistake he made a year prior, or could he?
It's not everyday that someone passes up, Steve Wozniak, co-founder of Apple. Well, after that day of rejection, the two became great friends and what do two smart friends do when they are together? They make brilliant plans, which is what they did!
With some simple humor and the help of a few people, the two men created a popular YouTube series called "Woz-I-Sodes."
After getting a second chance, Scott knew he couldn't let, Woz walk away before asking him to become part of the SCOTTeVEST Board of Advisors. He accepted and the rest is history!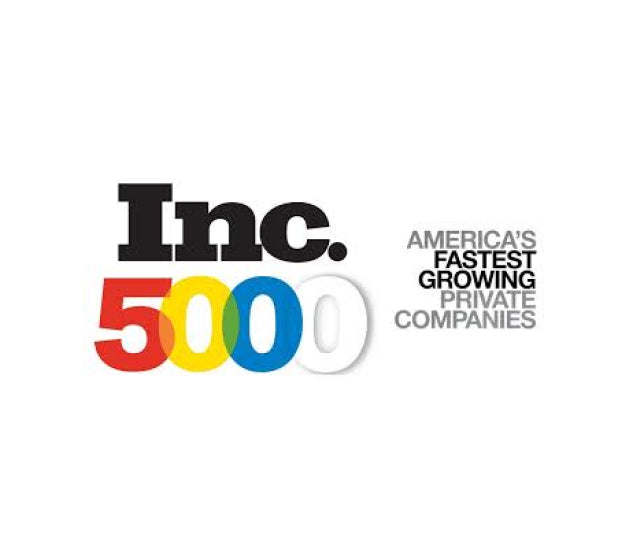 2011
INC. FEATURES S
e
V IN 500 FASTEST GROWING COMPANIES LIST
Remember the mention above that this company started in a guest bedroom? Fast forward to 2011 and SCOTTeVEST was ranked #77 in the top 500 fastest growing, privately held Consumer Products & Services Companies in Inc. Magazine
2012
Scott Goes on ABC's Shark Tank: Sharks meet a Killer Whale
This remains one of the most controversial episodes (Season 3 Episode 7) in Shark Tank history. What ensues is a battle with Mark Cuban, a call with Steve Wozniak, and Scott walking out with a $1 million offer on the table. It all ended with Scott telling the sharks "you're out!" and walking off the stage. There's a back story, however.
2013
When you pick our pockets, nobody will pick yours!
Since the beginning of SCOTTeVEST, the vision was to change the lives of anyone wearing our product. We already gave our customers the gift of more space, so what else could be done? Keeping sneaky hands out of your pockets of course! This year we unveiled a new guarantee that offers reimbursement of up to $1000 USD for any valuables stolen from a user's garment. To this day, no customer has filed a claim.
November 2016
LIGHTS, CAMERA, ACTION! SCOTT
e
VEST AIRS FIRST NATIONAL TV COMMERCIAL.
Our first national TV
commercial
aired. Our commercial was an instant hit and we were flooded with calls and orders from new customers.
2019
THE
e
VEST RETURNS! IT'S NOT ROCKET SCIENCE. IT'S POCKET SCIENCE!
We rebranded back to the original eVEST nomenclature, together with the tagline, "It's not Rocket Science. It's Pocket Science."
We launched a completely redesigned website, focusing on our customer images and experiences, which we call eVESTimonials. We also explain Pocket Science.
While we will still be selling non-eVEST products, aka, eVEST the Rest, we are focusing on eVEST products.
the author of Pocket Man
Scott Jordan is the CEO and Founder of SCOTTeVEST, which creates multi-pocket clothing designed to carry electronics. He is the author of Pocket Man : The Unauthorized Autobiography of a Passionate, Personal Promoter.
Read a sample of Scott's book for more about his experience on Shark Tank and the pocket empire he has built.